Welcome to the CEASD web site!
As the only and oldest organization focused on supporting and cultivating school leadership in Deaf education, CEASD welcomes you to learn more about our work, our member schools, and how we support them. For over 200 years, there have been schools for the deaf in the United States of America, including the first permanent school, American School for the Deaf, established in 1817. Its establishment was the culmination of the efforts of a parent of a deaf child and two educators, one who was hearing, and one who was deaf, which is an excellent example of the strides that can be made when professionals and families come together for the benefit of the child.
For a long time, deaf and hard of hearing students did not experience formal education until around age six, but now we know services can start much earlier, sometimes when a recently identified baby is days old! 98% of all newborn babies receive a hearing screening soon after birth, and once they are confirmed with an audiological evaluation and referred to early intervention services, that is when our schools come in. Most of our schools offer outreach services, either statewide or site-based, and are known to provide a full array of support in both American Sign Language and English. Families have often shared how much they appreciate the expertise offered through such services, including receiving home visits and additional programs for families to support language acquisition, leading to full access to quality education for their child. Schools for the deaf constantly strive to be among the best educational programs available, including advanced studies, STEM classes, and more. They also offer after school and summer programs to support students' social emotional growth, with the aim to educate the "whole child".  Our organization is a vehicle of support where the administrators at those schools gather to exchange well-grounded practices, resources, and more. CEASD also serves as an advocacy organization focused on ensuring equity in the field of education for all deaf, hard of hearing, deafblind, and deafdisabled students. In doing so, we offer high-quality professional conferences, leadership training, networking, school viability studies, and accreditation.
Find your CEASD member school.
Thank you for stopping by our site.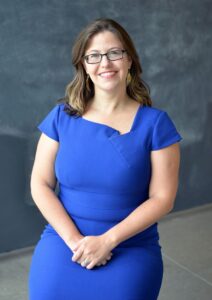 Tawny Holmes Hlibok, Esq.
Executive Director