The CEASD Leadership Academy prepares a pipeline of qualified professionals to take on leadership roles in our schools.
The Leadership Academy provides:
• training to potential leaders on real life issues
• an opportunity to network with similarly situated peers
• an opportunity to receive mentorship from seasoned superintendents.
The Leadership Academy is open to individuals from CEASD member schools, including:
• any school professional who is striving to become a school administrator, in any area of education, student life, etc.
• any newly appointed school administrator or superintendent looking for more training in specific areas.
View the video from a Leadership Academy mentee to her school.
Apply for the 2023 Cohort happening on October 25-28, 2023 HERE!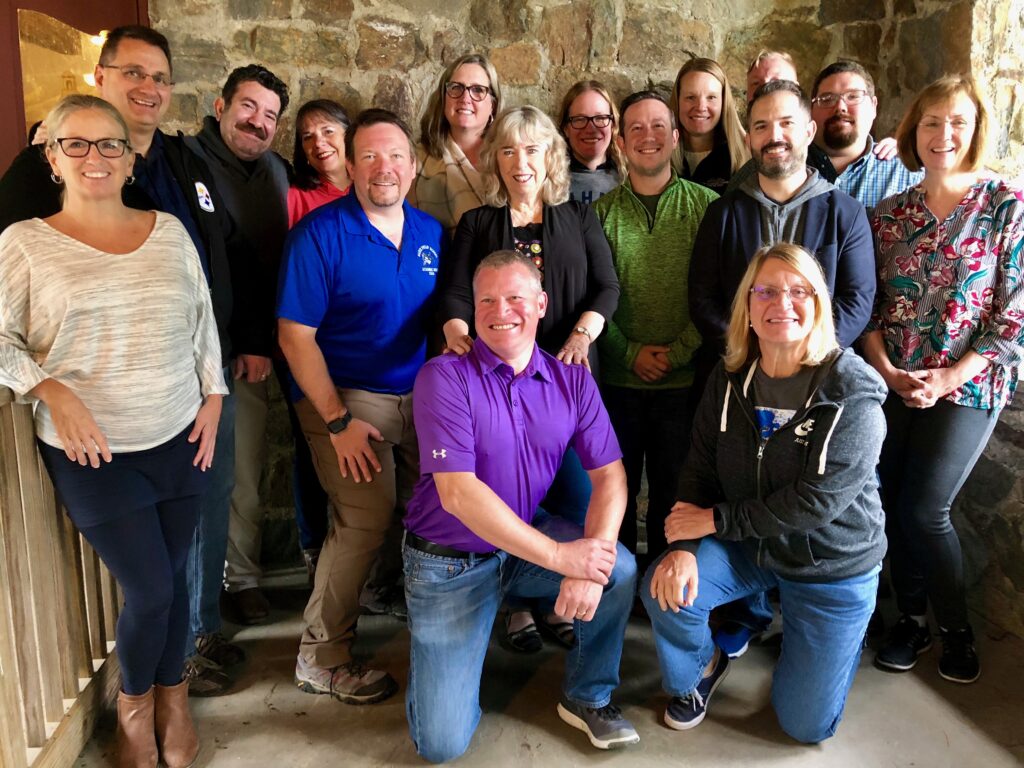 Meet the Mentors of 2022:
CEASD Board members step up to serve as mentors for every new cohort of Leadership Academy attendees. This year we have:
Luanne Barron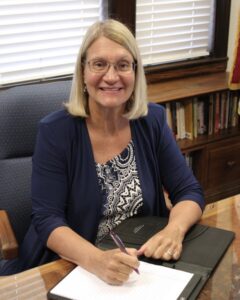 Luanne Barron, M.Ed., is the superintendent at the Kansas School for the Deaf. She received her B.A. degree from Gallaudet University and M.A. degrees in Deaf Education from Western Maryland College (currently known as McDaniel College) and in Education with endorsements in building leadership from the University of Kansas and district leadership from Emporia State University. She has a 36-year career in Deaf Education as a classroom teacher for seven years in the high school at the Model Secondary School for the Deaf and Iowa School for the Deaf. For the past twenty-eight years, Ms. Barron has held administrative positions as a high school principal, Director of Instruction, Director of Student Services, assistant superintendent, and now the superintendent at the Kansas School for the Deaf. Ms. Barron is responsible for providing leadership, management, and coordination of all instructional and boarding programs from early childhood throughout post high school as well as the statewide outreach.
She served on the Special Education Advisory Council (SEAC) for two terms. Currently, she is the President-Elect of the Conference of Educational Administrators of Schools and Programs for the Deaf (CEASD), ex-officio of the Kansas Commission of Deaf and Hard of Hearing, and serves on countless committees.
John A. Serrano

John A. Serrano is in his second year as the Executive Director of Undergraduate Admissions at Gallaudet University.  Prior to his current position, he served as the school-level superintendent of Atlanta Area School for the Deaf (AASD), a day school serving over 150 Deaf/DHH students in metropolitan Atlanta, Georgia.
Additionally, he worked at the Texas School for the Deaf for thirteen years. He served first as an elementary teacher before transitioning to administrative leadership roles as the High School Principal for four years and the Director of Academic Affairs for five years.
A New England native, he graduated from American School for the Deaf in Connecticut and attended Gallaudet University, majoring in Elementary Education and Deaf Education.  He is in his 11th year serving on the CEASD board and he is currently the board treasurer.   John A. resides in Gaithersburg, Maryland with his wife, Melly, and three children, Natalia (14), AJ (13) and Matthew (5).
Kim Kause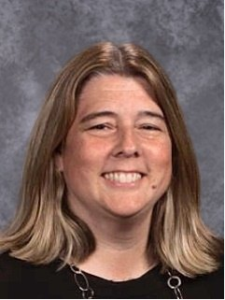 Kimberly Kause is currently the Director of Instruction at Indiana School for the Deaf. Originally from Cleveland, Ohio, Ms. Kause received her B.A. in Elementary Education from Gallaudet University. After receiving her Bachelor's degree, Ms. Kause pursued her Masters of Education degree in Deaf Education at Kent State University. She began her teaching career teaching high school students in Cleveland before moving to Minnesota. Ms. Kause also taught at the elementary level at the Metro Deaf School (MDS), the nation's first deaf ASL/English bilingual charter school, in Saint Paul. Then she started her career in school administration by accepting the director position at Minnesota North Star Academy and Metro Deaf School in St. Paul, Minnesota.  Ms. Kause completed her Education Specialist (Ed.S.) degree from Gallaudet University in school administration, as well as PK-12 Principal, Director of Special Education and Superintendent Licensure program at the University of Minnesota. She is now in her 12th year as an administrator at the Indiana School for the Deaf.
Terry Wilding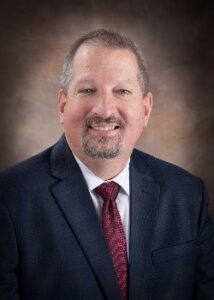 Superintendent Terrence (Terry) Wilding is the 14th superintendent of the Minnesota State Academies, overseeing two campuses – the Minnesota State Academy for the Deaf and the Minnesota State Academy for the Blind.  Both campuses are located in Faribault, Minnesota and serve a total of about 150 students from different parts of the state.
Superintendent Wilding was born into a large deaf family, consisting of 9 deaf siblings.  Both of his parents are also deaf, and he has numerous deaf relatives on both sides of his family tree.
Mr. Wilding attended the Idaho School for the Deaf and the Blind from kindergarten through his graduation with honors in 1986. Afterwards, he acquired degrees from Gallaudet University, Western Maryland College, and Northern Arizona University.   Mr. Wilding's career in education began in 1991, teaching transition skills at the Texas School for the Deaf, and prior to his start at the Minnesota State Academies, he has also worked as a teacher and administrator at Gallaudet University, the Arizona Schools for the Deaf and Blind, and the New Mexico School for the Deaf.   His passion lies in incorporating his life experiences with full language access, encouragement, and high expectations into educational programming, ensuring that all students have full access to learning, language, and communication in all aspects of their lives, allowing them to reach their goals in life.  Mr. Wilding has presented on deaf education, language, learning, and full inclusion, both in the USA and internationally.
Mr. Wilding is married to Lisa Boren-Wilding and they have 3 deaf children – Cheyenna, Caldonia, and Tyrel.  In his spare time, Mr. Wilding enjoys outdoor activities, woodworking, and reading.